Teeth Whitening
Looking for a treatment that promotes dental health, enhances any smile and boosts confidence? Teeth Whitening is a popular method in achieving these goals. Discolouration of teeth is very common and can occur for many reasons including consumption of coffee or smoking.
Teeth Whitening is a simple and safe treatment that improves the appearance of discoloured teeth to reveal a bright white smile. Depending on your goals and preferences, there are two popular teeth whitening treatment options; In Chair & Take-Home.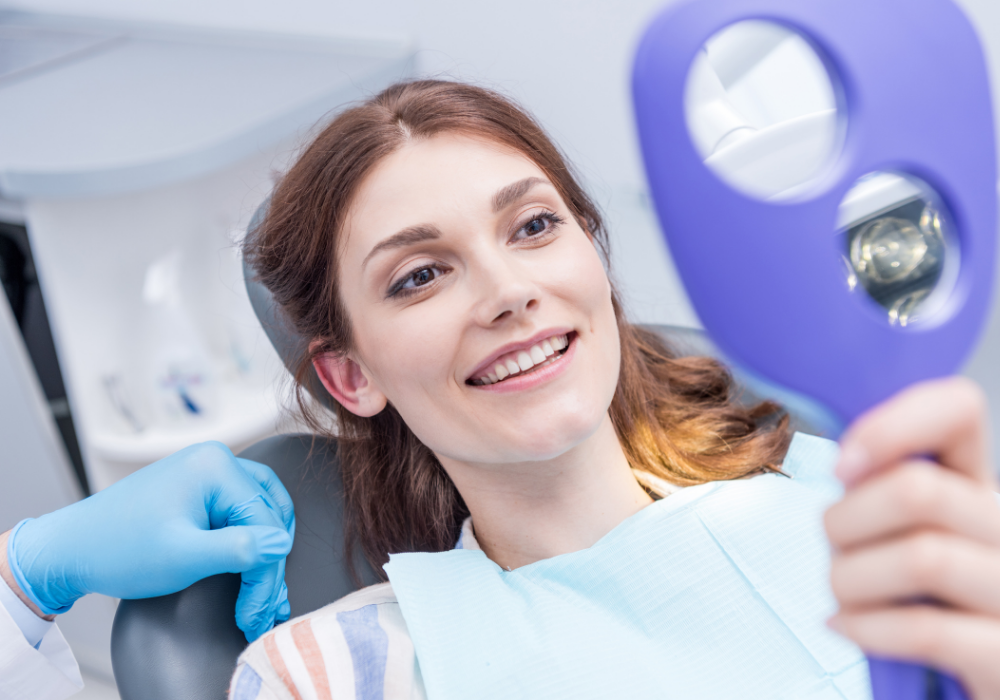 In Chair Teeth Whitening
In Chair teeth whitening treatments are conducted in the dental clinic and are carried out by a dentist professional. This treatment is designed to achieve quick and effective results with the use of high level peroxide for a whiter smile after just one session. The In Chair treatment option provides peace of mind through a personalised, safe and efficient experience. If you are time poor or just want to see express results and are willing to spend a little extra for tailored care, the In Chair Teeth Whitening treatment may be for you.
Take-Home Teeth Whitening
If you have some spare time and commitment up your sleeve, Take-Home teeth whitening might be right for you. This whitening system is a low-cost alternative treatment that can still deliver the in chair results with a little patience. Take-Home kits use a lower level of peroxide on the teeth, making for a slower process but without the sensitivity, you may experience during in-chair treatments. These treatments require great discipline as the treatment needs to be done daily for many weeks to see the desired results. If you are someone who struggles with teeth sensitivity and can make the treatment a habit to achieve your bright smile, Take-Home teeth whitening may be for you.
Discoloured teeth can affect your confidence, teeth whitening treatments are an effective solution. Both In Chair and Take-Home teeth whitening treatments will deliver great results if you are looking to brighten your smile. Talk to the team at Coast Family Dental today to find out which treatment will work best for you!